What is a good design process?
In Gture we believe in prioritizing the user and provide value based on insights. By prioritizing a good design process, we can with greater certainty find the right solution and prevent unnecessary time spent on developing functionality that will not be used. Every project is different, which affects how we work and the choices we make through the design process. The design process is not only for designers but also highly relevant for project managers, product managers, architects, developers, and other stakeholders.  
Part of the design process is running a design workshop. This is one of the best ways to spark creativity and ensure an end-user mindset within your team. When we want to discuss problems, brainstorm new ideas, and come up with new solutions, a well-prepared workshop is a great way to get started. In Gture, we work in cross-functional teams, and we collaborate closely with our clients. This article will give you insight on how to run a design workshop that produces innovative solutions to user-problems.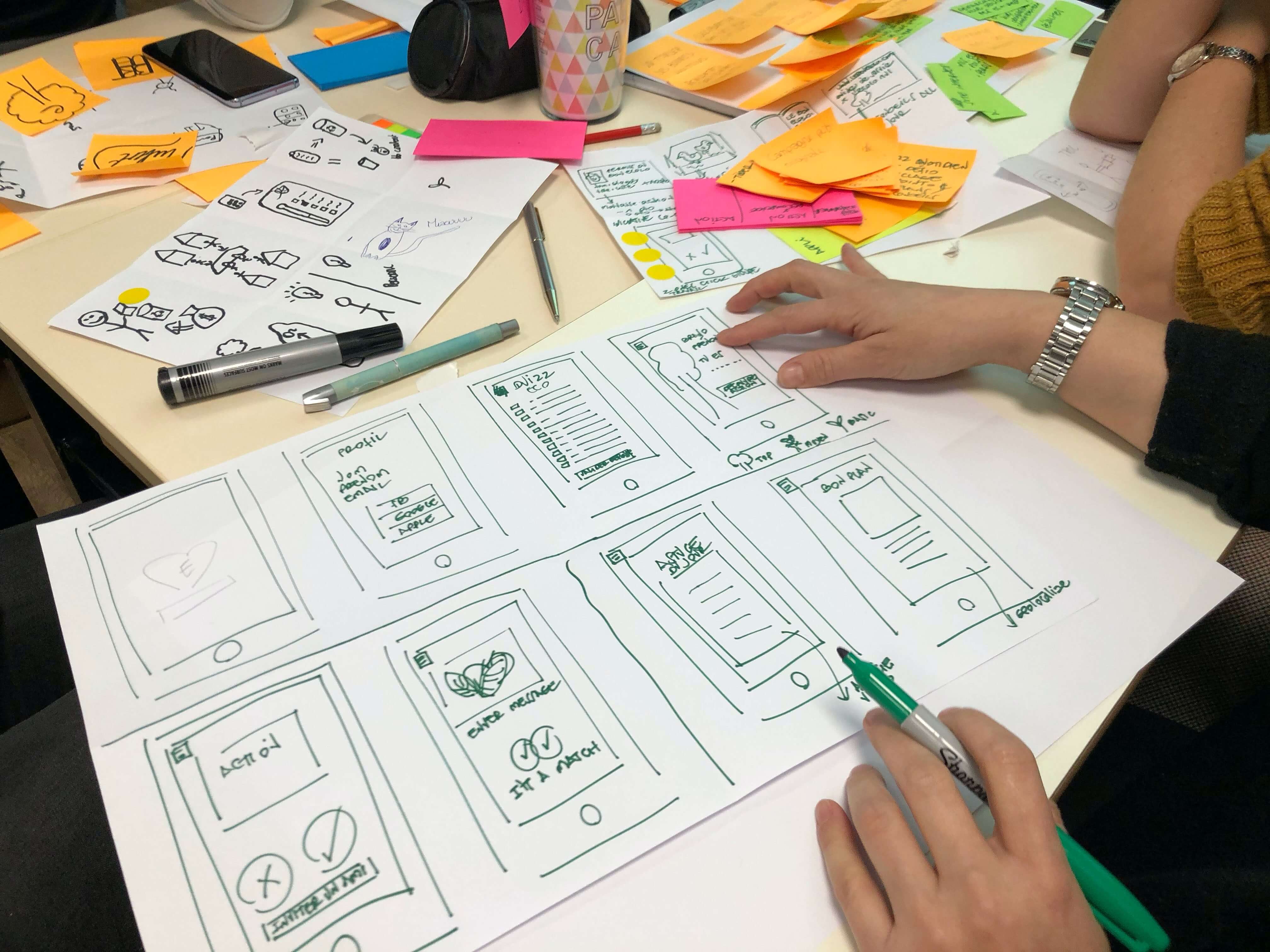 What is a Design Workshop?
We often work with clients who have great ideas, but they don't know where to start. A design workshop is a way to gather everyone in the team to discuss and solve problems together. Going through a series of group exercises designed to get to a specific outcome gives us the opportunity to untangle problems and systemize ideas to create the best experience possible.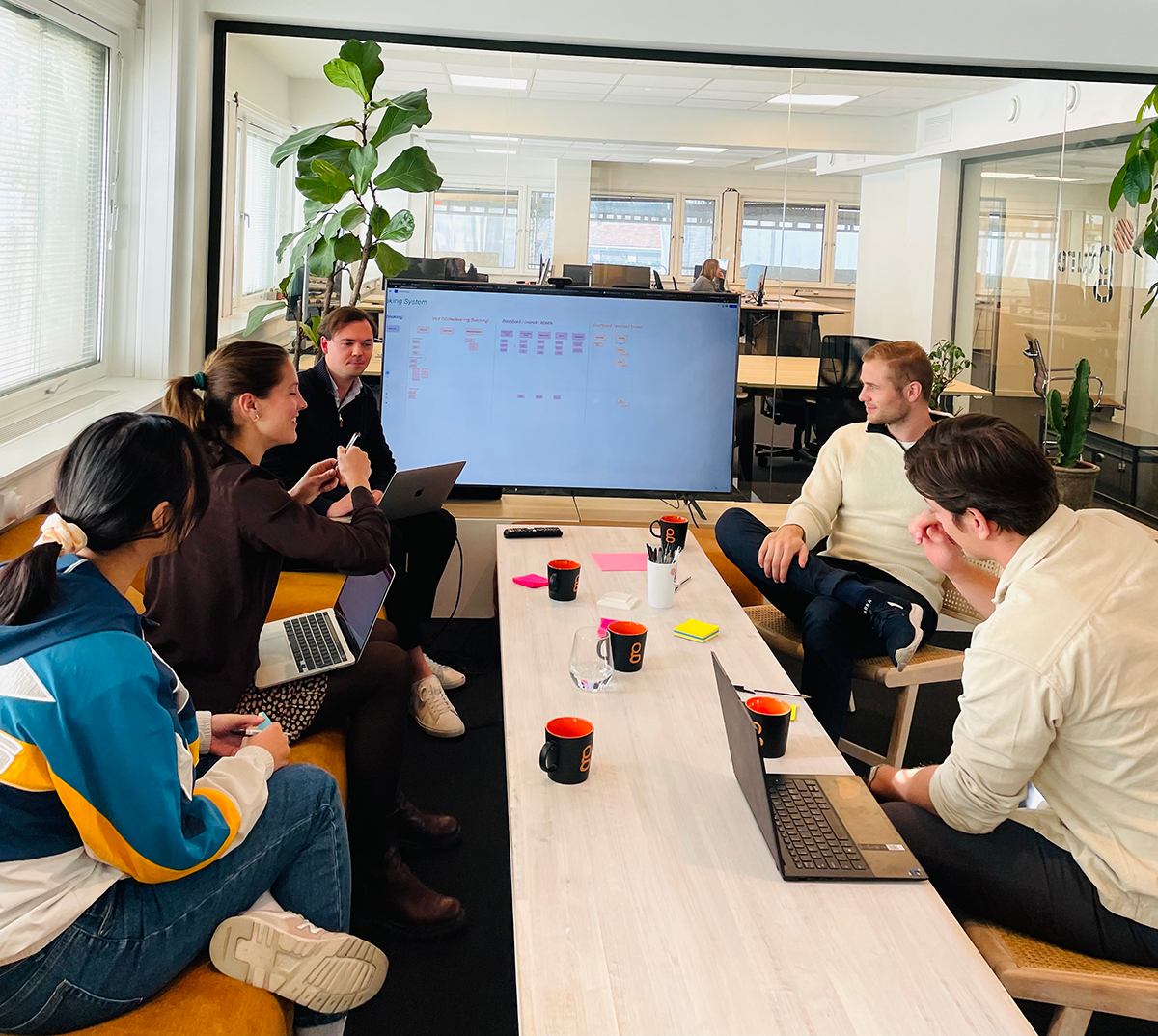 How to create and structure a productive design workshop?
It takes a clear and deliberate plan to run a successful workshop. We need to ensure that time is wisely spent to uncover the insights needed to move the project forward. 
Before the workshop
Before conducting a workshop it's important to plan – what are the goals and what should be achieved in the workshop? It is also important to have a clear agenda of what activities and areas the workshop will focus on. Communicating this beforehand is important to get everyone in the right mindset and aligned on expectations.  
So, what type of activities are relevant in a design workshop and what tools to use?
There are many different tools you can use when conducting a workshop. One of our favorite workshop tools in Gture is Miro. This is a great tool for collaboration and has been especially useful during the pandemic when running virtual workshops. Miro offers a lot of different activity boards that can be customized to each client and the workshop participant can easily fill inn the board together. The luxury of using Miro is that everything is documented on-the-go, and there are minimal post-workshop tasks to do in terms of documenting notes on a whiteboard or post-it notes used. 
Some of our favorite workshop activities in Gture are Story Mapping, Moodboards, and the well-known Business Model Canvas. Recently, we used Story Mapping on a new project to facilitate product discovery and prioritization of development work. By putting user activities and tasks on a map and giving them context in a customer journey we managed to achieve a high-level overview of functionality in only a two-hour long workshop. The Story Map always shows how each individual story can fit into the solution we are planning to develop. This activity helped us spot gaps and made it manageable to prioritize. 
During the Workshop
In order to prepare the "scene" of the workshop, it important to establish and communicate the goals of what we want to achieve. Also, communicating the "workshop rules" can be a good idea so that there is a clear understanding of focus areas. User goals and structure, as well as core functionalities are most often our focus in the early stages of discovery. When the design process is more mature, we can shift the focus to a new context, e.g., UI design and overall user experience. 
When the goal and workshop rules are established, we go through the prepared agenda and presentation material, set up post-its, draw on the board etc. The power of workshops comes from varied perspectives, so it's important to ask as many questions as possible and think out loud. We also aspire the learn as much as possible from our clients to really understand their needs, goals, and ambitions. Document all inputs and outputs along the way, and if possible (especially if using Miro), make changes in real-time throughout the workshop.  
Towards the end of the workshop, do a quick run-through of the output and key takeaways to establish a common conclusion of the findings. This is also a suitable time to look at what should happen next: action plan for moving forward, send the update next week, or maybe a new workshop? 
After the Workshop
What happens after the workshop is as important as the workshop itself. After the workshop, we need to act on what was decided. Make changes based on new ideas, insight, and feedback that was addressed in the workshop. Remember that a workshop is just a way to jump-start your collaboration on the product, so it is important to plan the next steps.  
Thank you for reading! We hope you have learned something useful from this post. Subscribe to our newsletter to learn more or visit our blog to read more interesting posts! 
In Gture, we connect dreamers with doers.
Book a meeting to help your company digitalize your business.
Contact us