The music industry has been at the forefront of digitization. According to Statista, digital music revenue including streaming, accounted for half of the total global music industry revenue of US$ 17.3 billion in 2017 (www.statista.com). Today HQartist.com is taking digital innovation to another level by simplifying collaboration and management of live music. Artists and venues can connect and minimize the time needed for administrative tasks such as planning, contracting and payments.
Being all digital also means you can work anytime, from anywhere and on any device, creating more collaboration and better opportunities.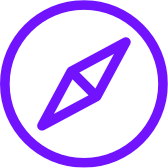 Unless you have been in the industry for many years and know everyone, finding your ideal venue as an artist or finding a new or interesting artist for your venue or event is a daunting task.
At the heart of HQartist.com is "Explore" – its rich location-based search engine using Google Maps with useful parameters such as location, stage/audience size and type of audience for venues and profile, genre and availability for artists.
In addition to getting the relevant contact information, HQartist.com provides an integrated messaging tool so you can use any device yet keep a log of all communication between parties safely in one place. Easy to follow. Easy to use.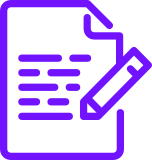 Contract, Payments and Peace of Mind
HQartist.com helps artists and venues automate, guide and support the end to end process in managing live music events. There are many steps, deadlines to keep and often complex terms to follow.
HQartist.com guides you through a standardized contract set up where you can customize the terms you would like to change.
Information from your artist profile is automatically included. What you need to agree with the other party is concert information, payments and if you want any special terms for riders, transport and insurance. Information from previous contracts can be re-used and with the integrated messaging tool, generating a contract is with HQartist.com simpler than ever.
Once the contract is signed, HQartist.com sends automated reminders to pay or receive payments on the dates agreed in the contract. The system also gives a total overview of payments in an easy to read report via email. For busy professionals in the music industry, this makes it easy to follow up on payments due or owed.
With information that is easily accessible and accurate, HQartist.com provides complete transparency and support for both contract parties which greatly reduce chances for potential disputes.
In the unlikely event of a dispute, HQartist.com will act as an independent third party with its log of activities, deadlines and agreements that will help both parties execute a smooth process with the best possible experience and outcome for all parties.
With legal contract and payments, security has been the most important criteria. HQartist.com is developed with industry leading security partners and solutions. Contracts are signed electronically with our strong security solution and Personal Data is handled in compliance with the new GDPR regulations.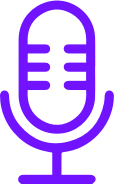 For Artists.. and Artist Managers, Bookers and Agencies
HQartist.com is tailored for artists, whether it is a single person or band, to reach venues and potential managers all over the world. Artists register their profiles for free, including access to their music through seamless links to Soundcloud, Spotify, Vimeo and YouTube.
Finding the right venues and automating the administrative process will let the artists, their managers and bookers focus on creating better music experiences for audiences and generating more revenue.
HQartist.com makes it easier for venues to find you.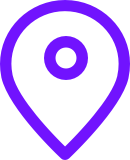 For Venues.. and Venue Managers, Bookers, Promoters and Festivals
HQartist.com is tailored for large and small venues as well as festivals, to easily find and manage live music for your venue or event.
Reducing a large number of manual administrative tasks will free up more time for venue managers, bookers and promoters to create new and better opportunities with a larger and broader number of artists to boost utilization of the venues and generate more revenue.
HQartist.com makes it easier for you and your team to find the right gig.
With HQartist.com, you simply get "more time to focus on what you are good at", the business of entertaining others.